Subscriber did not auto draft had to run manually
The first thing to check is the auto draft set to yes in version 8255- 8253 you must go to the subscriber with the issue then go to edit the click on the Receivable tab at the top. in the subscriber Options under PayMethods in 8257 the same option is available but you must also make sure that on pay method is set to default as shown below.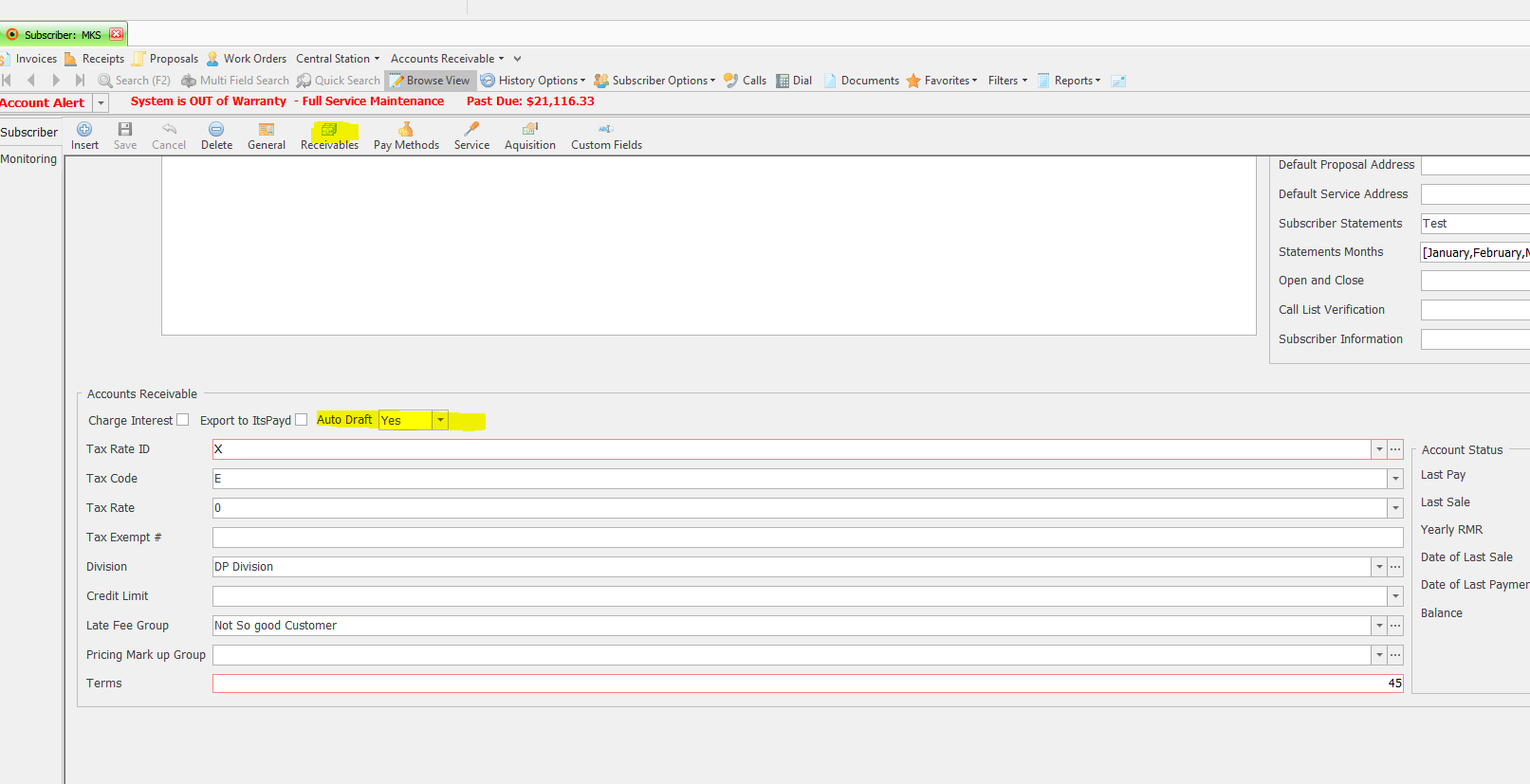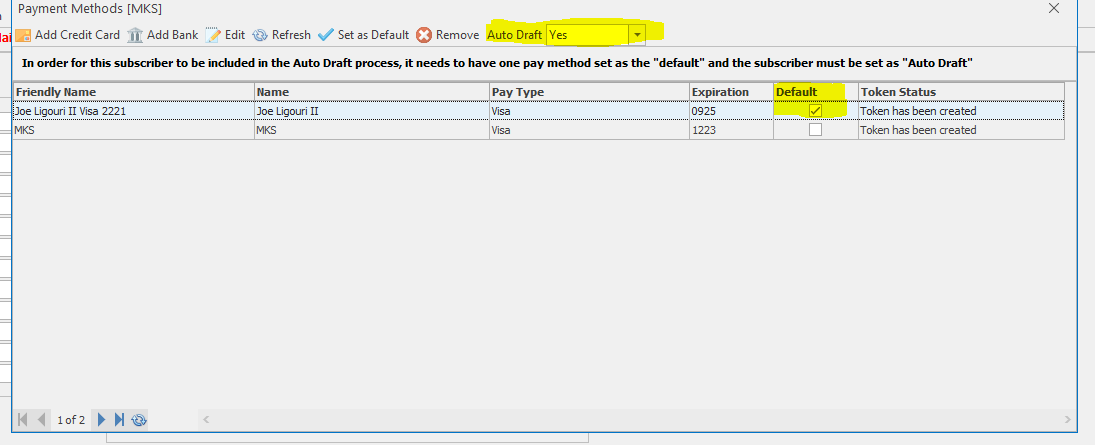 Related Articles

Pay Groups

Pay Groups This Help File Page was last Modified on 03/17/2019 ❑Pay Groups define the pre-set rates for all your Recurring Revenues, •More than one rate group may be defined for the same type of service. ✓If you want different rate sets for the ...

Payment History for one subscriber

The first thing you will need the subscriber that you want to run the report for open and on screen. Once open you will then navigate to Menu > Maintenance > Reports > Accounts Receivable > Cash Receipts. Once you have this open you will see the ...

Running Auto Service Video

Running Auto Service - https://youtu.be/DzQ3C85xPXQ

Subscriber Labels Video

Subscriber Labels - https://youtu.be/9qny85sXwcQ

Export Subscriber List with Emails

You can get this list via the Subscriber Listing report in MKMS and have it exported to excel. In order to do this follow these steps: 1) Got to Menu – Reports – Subscriber Listing 2) Once on the Subscriber Listing dialogue box click on the Print ...